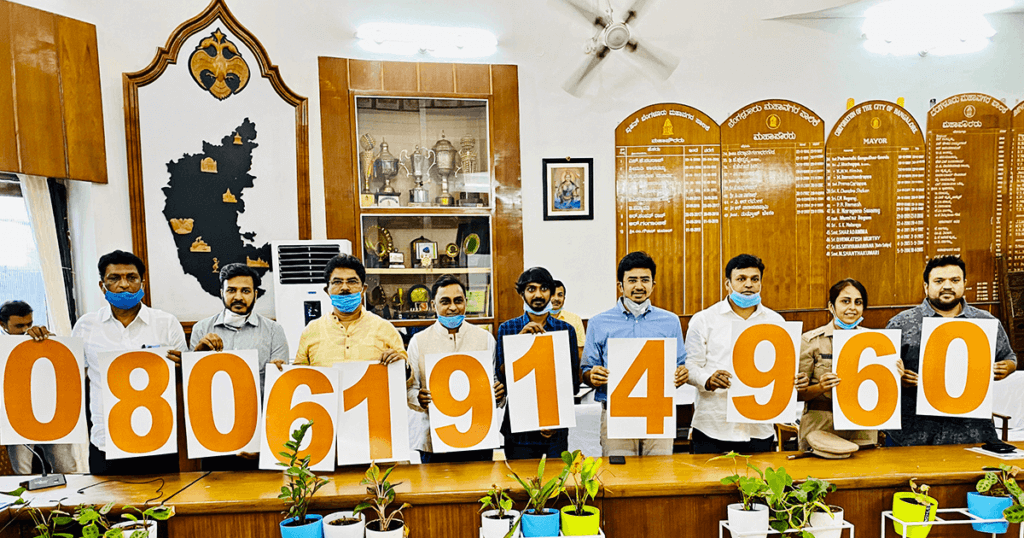 The Covid19 pandemic has thrown many things in our lives and in the economy out of gear, but the one thing that remains intact in the incredible human ability to adapt to a changing environment. Businesses across the world have pivoted to help out communities – Louis Vuitton started manufacturing hand sanitizer, Marriott opened its hotel doors for health workers, and online education platforms like Unacademy have opened their service to everybody to keep students learning through a lockdown. At ITW Consulting, we also felt the need at this time to contribute to the community using the skillsets and tools we had. And that is how our Covid19 pivot came to be a technology platform to solve an important problem.
In India (with one of the largest lockdowns in the world), one of the biggest challenges of tackling the outbreak through a lockdown intended to slow the spread of the virus has been the unintended consequence of the hardship and challenges families have faced in procuring essentials such as grocery, medicines etc. ITW, which is headquartered in Bangalore, along with Cartoon Mango, addressed this issue in the city by associating with the Government of Karnataka, the Bengaluru Mahanagara Palike (BBMP) and Member of Parliament (Bengaluru-South), Tejasvi Surya, to launch 'COVID-19 Home Delivery'. This initiative, an efficient COVID 19 helpline that will help the citizens of Bangalore to get door delivery of groceries and other essential daily needs, was rolled out through the establishment of a technological bridge platform – one that brings connects the suppliers – grocery stores, pharmacies etc. – to the last mile connectors (delivery services such as Dunzo or transport services such as Rapido). This centralised system, which consolidates the efforts multiple WhatsApp groups and dozens of volunteers were putting in to ensure supply for residents in South Bangalore with respect to Covid19 emergencies, makes it immediately scalable and efficient. Now, with this new facility, citizens from Bangalore can call the COVID-19 Home Delivery Helpline on 080 6191 4960.
They may also place their orders by sending a text saying 'Hi' on the same number. Over 2.5 lakh households residing in these areas can order groceries, medicines, fruits and vegetables through the helpline. The home delivery charges have been waived off currently and the purchases items would be delivered within a day. The process is as simple as typing out the list or sending a photo of the list of grocery items required or a picture of the doctor's prescription in case of medicines.
Currently, there are a total of 1,926 shops that are open with which the services has tied up with. These include 958 provision stores, 323 vegetable stores, 479 medical stores, 82 meat stores and 84 other miscellaneous stores.
The helpline is a result of a partnership and the ingenuity of some of Bengaluru's best tech talent. ITW Consulting and Cartoon Mango have powered the back-end of the ordering system that seamlessly connects to every delivery partner working with the initiative and enables to create a coexisting ecosystem for all. Kaleyra has provided the Whats App Chat bot system, along with 24/7 manning of the Helpline call centre. The platform was built under the guidance of the Office of the MP, Elephant Ear Consulting and iSpirt.
It uses the integrated back end system to centralise information about the orders, and then sorts and connects them to the front end and last mile connectivity partners, who deliver them. Dunzo and Rapido are providing the last-mile delivery to the citizens of Kathriguppe. Meanwhile, PharmEasy and Spotcare assist in delivering medicines; Big Bazaar, StoreSe, ShopG (a community buying start-up), Clover Ventures, and Ninja Cart, are all delivering groceries and fruits to households as well as apartments in bulk. Housejoy has stepped in to help fumigate households and assist in delivery, while Let's Be The Change has mapped all important stores that are verified and open.
Talking about this initiative, ITW's Karthik M Bhat (Business Head, Digital) said, "As a company, it is crucial that we work as a team and help people during the tough times. When this idea was initially brought to light, we wanted to start working and roll out the services initially. The beauty of the Platform is that it enables even those without a smartphone to go digital via the helpline no. and having every Kirana store listed on BBMP list made available for deliveries gives the people more choice." The best part of the platform is that it is open and more aggregators and shops will be able to easily plug in through an API at the back end. Meanwhile at the front end it is highly accessible because customers don't require a smartphone or an app to get through to the helpline. Many at risk senior citizens have the twin problems of not being able to venture out as well as not possessing (or having the knowhow to operate) a smartphone. This solution addresses both those problems.
Mr. Hari Prasad, Co-founder, Cartoon Mango, who designed the back-end, spoke about this initiative and said," We are a design studio that prides itself on its problem-solving capabilities and this was a great opportunity to do the same. Solutions like these are important during global crisis. We are glad we could get involved in its digital transformation and contribute through our technical expertise."
A business thrives in the long run only when the community around it thrives. And as the cliché goes, we are all in this together. At ITW, we are grateful at being able to make a contribution.